Products
Sungate TPPT(REACH Registered)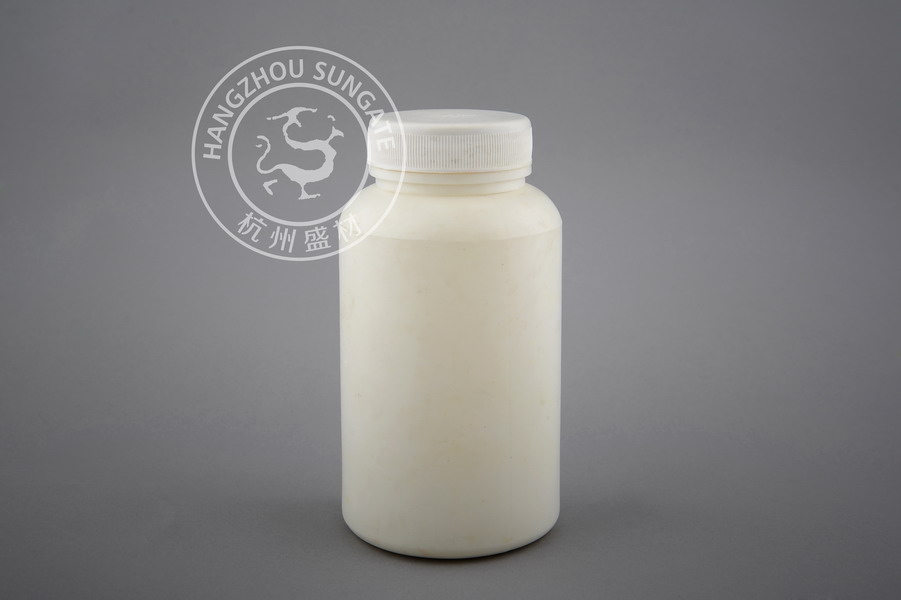 SungateLube TPPT, REACH Registered
APPLICATION
This additive is white or light yellow powder, it has excellent Anti Wear (AW) and Extreme pressure(EP) properties, thermostability and color stability.
It is mainly used for blending industrial lubricant such as:AW hydraulic pressure oils, hydraulic fluids, grease, compressor oil, gear oils,food lubricants, oil film bearing oils, aviation grease, turbine oils. It can also used in automotive engine oils.
In color field, It can work as color stabilizer, added into color concentrate and inks to improve color stability.
In plastic/rubber filed, it can work as flame fire retardant and plasticizer/plastifier, added into plastics to improve plasticity.
FEATURES
◆Excellent AW and EP properties ◆Excellent color stability
◆Good thermo stability
RECOMMENDED DOSAGE
0.5-3.0% in lubricating oil.
PACKING AND STORAGE
Packing: 160kgs/drum, 200 L steel drum
Storage: Refer to SH/T0164 in transportation, equivalent to normal petroleum product in storage and oil blending. This product is inflammable, inexplosive and incorrosive. Temperature should be not higher than 75°C. For long-term storage, temperature should be lower than 45°C. Dry, clean and ventilating warehouse.