Products
SungateHighTechnology 644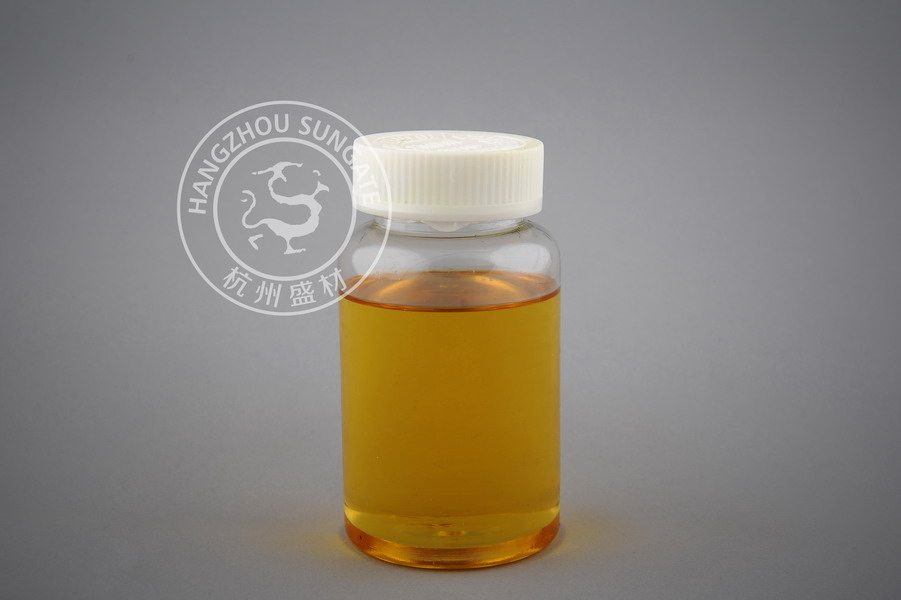 SungateHighTechnology 644, PLEASE CONTACT US TO GET TDS.
APPLICATIONS
It is a new developed advanced ashless dispersant, especially can be used in higher grade(higher than CI-4) engine oil, it has extraordinary soot dispersive property which others common dispersant can not reach.
It has very good synergy with other additives.
It is most used additive for sulfur phosphorus type gear oils, used for blending vehicle & industrial gear oils, metal working oils, drilling machine oils and lubricating grease etc.
FEATURES
◆Extraordinary soot dispersive property ◆Extraordinary cleanliness under high temperature
◆Extraordinary dispersive property ◆Excellent thermal stability
RECOMMENDED DOSAGE
1-5.0% in lubricating oil.
PACKING AND STORAGE
Packing: 170kgs/drum, 200 L steel drum
Storage: Refer to SH/T0164 in transportation, equivalent to normal petroleum product in storage and oil blending. This product is inflammable, inexplosive and incorrosive. Temperature should be not higher than 75°C. For long-term storage, temperature should be lower than 45°C. Dry, clean and ventilating warehouse.